Sweep the leg of all the opponents around you. The knockdown aspects of this ability only works on targets within 10 level of your level.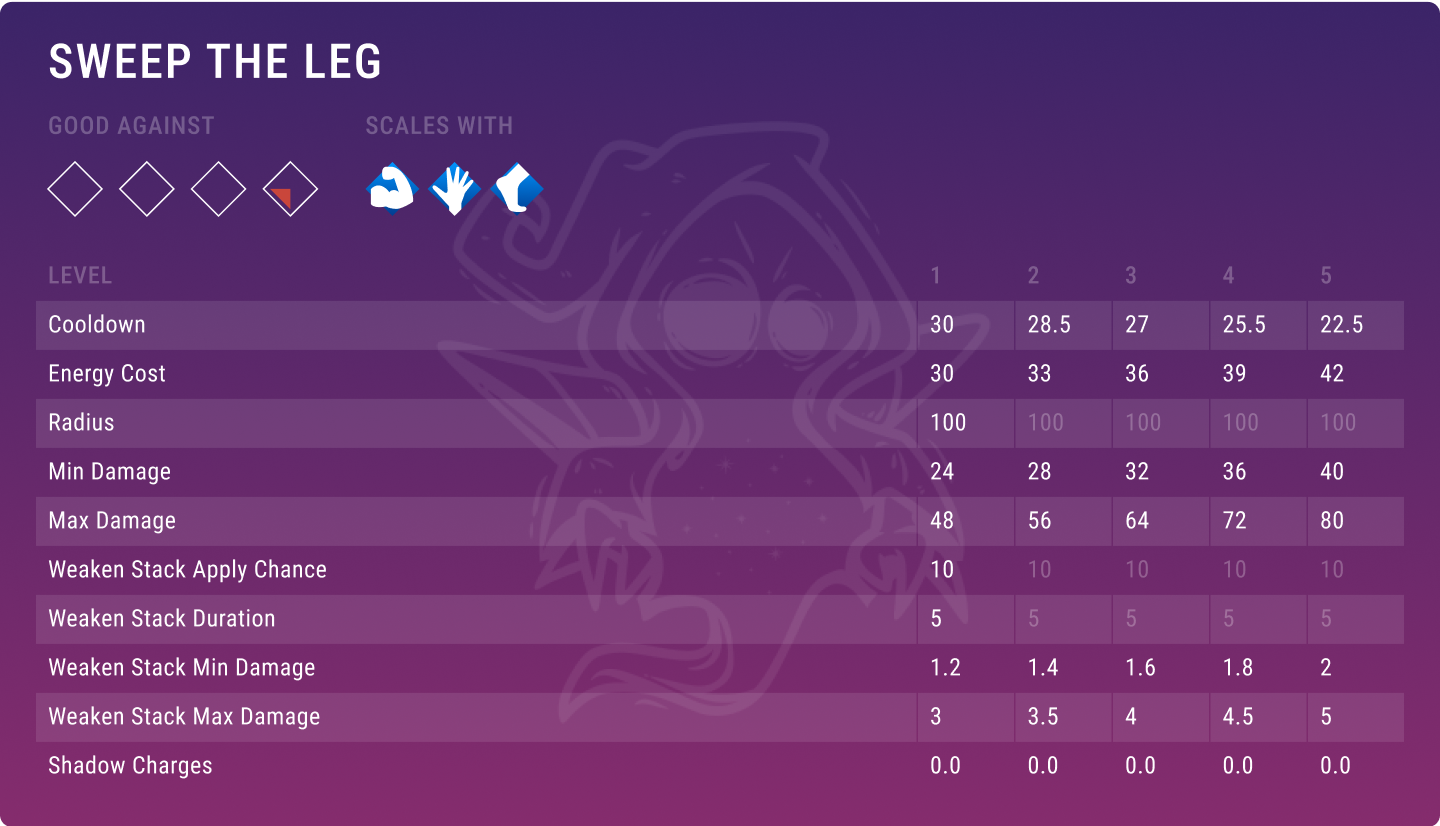 Included on all Shadowblade Pocket Watches

With this skill at max level, it applies a weaken stack to struck foes. Each level also increases Strength.

Path of Ninjutsu III, Shuriken Level 1
Included on all Shadowblade Pocket Watches