A small fireball. Looking for its bigger self.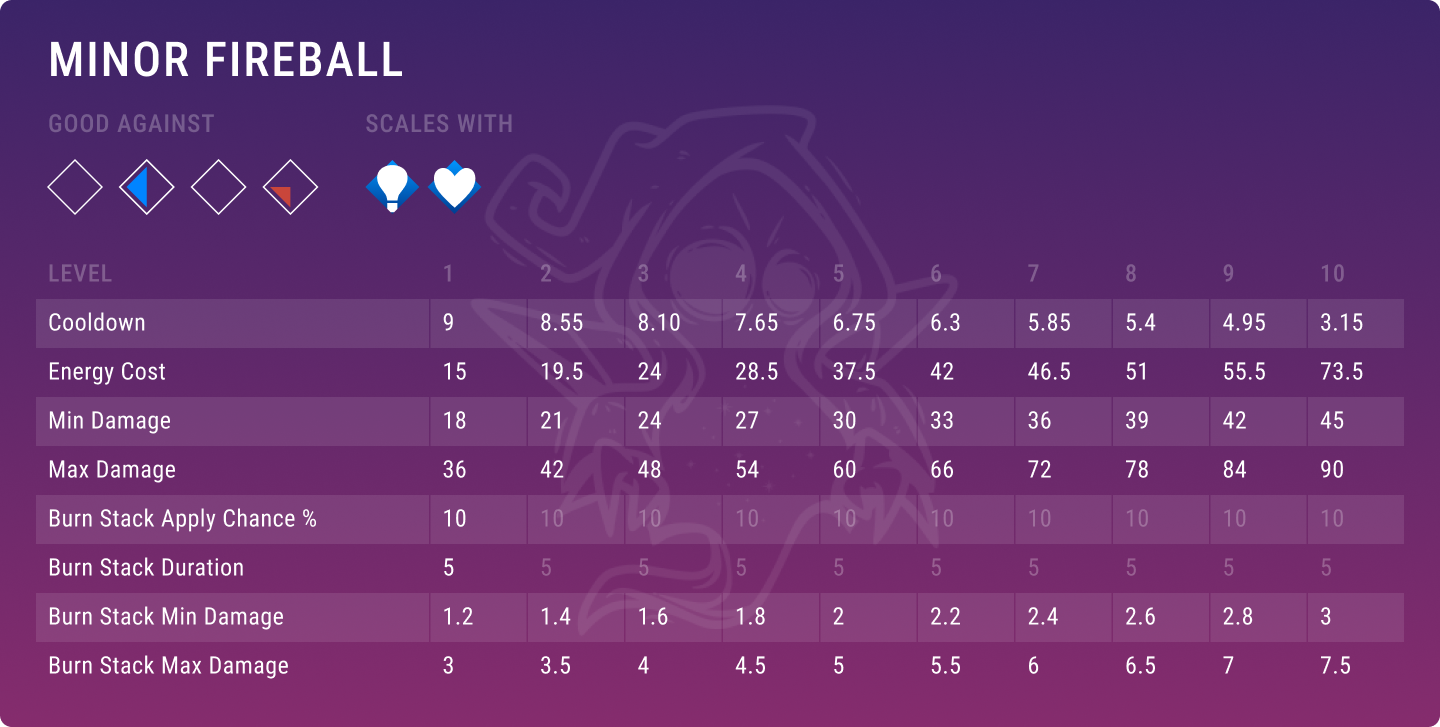 Included on all Chronomancer Pocket Watches

MInor Fireball – Double Tap
With this skill at max level, your Minor Fireball will now also have a chance to double tap, hitting the target with another Minor Fireball. Each level of the skill will also increase intelligence and vitality.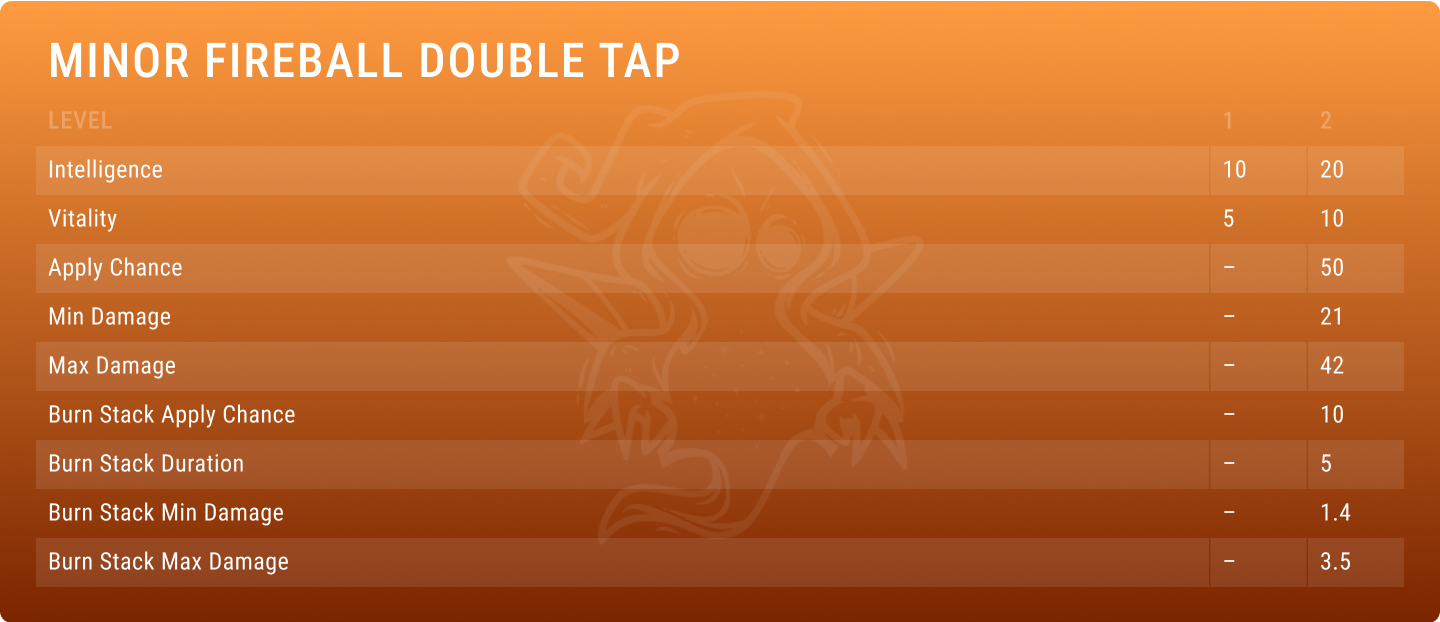 Path of Fire I, Minor Fireball Level 2
Included on all Chronomancer Pocket Watches